Some resources are used so much, you'll see them mentioned in many of the site's articles. In this page, we will list some of those resources, as well as others. All of these resources below have been read or used by us, so we can respond to any questions you might have.
When applicable, book prices are for physical copies at full price usually found in stores. You may very well find a cheaper price elsewhere.
GENERAL:
ESV Study Bible ($30 and up): The ESV Study Bible is a great all-around study bible. The ESV translation of the Bible (which is a word-for-word translation) is the one we primarily use here on the blog. Beyond that, there are more study notes than the original Bible text! You'll find information on culture, explanations of the text, articles on theology, charts, diagrams, detailed book introductions, and all that good stuff. If you have a question, it's more than likely the study Bible has an answer somewhere within its pages.
The Apologetics Study Bible ($40): While not as resource-laden as the ESV Study Bible, the Apologetics Study Bible, which includes the HCSB translation of the bible, is geared towards those with tough questions about the Bible, those who would ask things like: 'why does God seem to be okay with evil?', 'Is the Bible trustworthy?', 'Doesn't it have contradictions?', and more. With over 100 articles, additional charts, and notes geared towards answering these types of questions, the Apologetics Study Bible is a great starter Bible. Also available in a student edition.
Logos Bible Software (Free to start, but is linked to a bookstore): A staggeringly useful piece of software, which we use for every article nowadays. At its heart, Logos is an eBook reader for Bible study, but that is understating what it does. Your entire library is searchable and sortable, original Biblical languages are accessible, and it all effortlessly syncs between all your devices.
Also available on iOS and Android as Bible! by Logos and Bible respectively, and each come with some basic free resources. For PC and Mac, the Logos core engine is free. Base packages are available to supply you with a well-rounded library with one purchase. The massive downside is that whether you go with base packages or single-book purchases, it is expensive. Starter base packages are about $300, but are more than adequate for anyone who isn't an academic, and include multiple Bible translations, encyclopedias, theologies, commentaries, and oh-so-much more. Single books are typically more expensive than regular eBooks and sometimes even their physical counterparts, but book collections and dynamic pricing (where you get custom discounts for a collection or base package if it contains stuff you already own) ease this pain somewhat. The software itself takes some time to learn for advanced features, but is also worth it.
Mere Christianity ($16): Written by C.S. Lewis, this masterfully written book starts of by arguing for Christianity from a bottom-up perspective, starting from pure skepticism and advancing logically towards the God of the Bible, and then expands into other areas of morals, and then theology in general. A captivating read!
I Don't Have Enough Faith To Be An Atheist ($18): By Norman L. Geisler and Frank Turek, this book also takes a bottom-up approach to discussing Christianity (starting from arguing for the existence of objective truth to the creation of the world and finishing with the truthfulness of the Bible, hitting several other stops along the way), but does it in a more detailed manner than Mere Christianity.
Crucial Questions series (FREE): R.C. Sproul has authored a series of 20+ shorter books, each about 50 pages in length and on a specific topic such as 'What is the Church?' or 'Can I Lose My Salvation?'. Plus, each one is completely free, so you shouldn't pass them up!
Solid: An Indestructible Foundation for New Christians ($22): A general book for new Christians on the basics of the faith and focusing on salvation in particular, written by local pastor John Myer.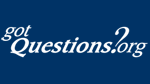 (FREE, website): A great resource filled with over 4,700 articles on questions that both non-Christians and Christians alike have, and with that many different questions answered, you'll even find answers to some questions you've never even thought to ask! And if for some reason your question is not answered, you can message them and get a solidly biblical answer. GotQuestions also has articles in a large number of other languages, as well as a group of partner sites, including sites aimed at kids (GQ Kidz) and teens (412 Teens)
The One Minute Apologist (FREE, website): Bobby Conway produces a large series of short videos that answer questions about Christianity and related topics. Videos on the website are sorted into categories. All videos are also on YouTube. While useful for getting succinct answers to 1000+ questions, the obvious drawback to the quick video format means that those seeking in-depth answers will probably want to look elsewhere.
Do You Really Believe What You Believe You Believe (FREE, video series): This sermon series by Albert Mohler examines six basic Christian beliefs and the consequences of believing them – and the perhaps unexpected consequences of not believing them.
SPECIFIC TOPICS:
Jesus – The Case For Christ ($6): Focusing primarily on the life of Jesus, The Case For Christ is presented as a series of topical interviews with well-known biblical scholars. The book examines the reliability of the Bible and Jesus, tackling such topics as: verifying correct transmission of the Bible, verifying Jesus's miracles, examining if Jesus was in a right mental state when making the claims He did, and how the faithful testimony of Jesus's followers and the way they presented their info validates their claims. Lee Strobel, the author, also has several other books in The Case For… series (Faith, a Creator, the Real Jesus, Grace, Christianity) following the same setup.
Creation – Seven Days That Divide The World: The Beginning According to Genesis and Science ($13.50): Written by John Lennox, Seven Days examines the first two chapters of Genesis and examines several interpretations, the literal as well as the figurative, the commonly accepted as well as the ones more 'out there'.
Homosexuality – The Complete Christian Guide To Understanding Homosexuality: A Biblical and Compassionate Response to Same-Sex Attraction ($15): The 'complete' portion of the title is valid, for this book looks at homosexuality from many different angles, including the history of the homosexuality movement, an overview of what the Bible says about homosexuality, defenses against common counters to what the Bible says on the topic, several chapters on dealing with homosexuality in specific situations (for example, one chapter is geared towards parents, one chapter towards spouses, a few towards counselors), and related areas.
Old Testament Morality Issues – Is God A Moral Monster?: Making Sense of the Old Testament God ($11.50): Some parts of the Bible are difficult to reconcile with a worldview firmly grounded in the 21st century, and in this book, Paul Copan addresses many common problems (slavery, women's issues, war, etc.) raised by atheists who deny that the God of the Old Testament is morally good.
Islam – Seeking Allah, Finding Jesus ($13): The author, Nabeel Qureshi, recounts his days growing up in a Muslim home with a genuine love for the religion, and the discussions and conversations later in life that led him to leave Islam and convert to Christianity. Not everyone in nations where Islam is a minority has a grasp on how to talk to Muslims, simply assuming that the arguments that brought them to Christianity will work for a Muslim too. Nor do they know the immense price that often comes with conversion from Islam. This book effectively helps bridge the conversation gap between the two religions. Check out the other books from the author as well.